'breaking walls' in Barcelona
Kosmos Project Director, Dot Maver recently Skyped with 27 participants from five countries who were in Barcelona, Spain July 21 thru July 31 for breaking walls 2015. Dot, on the committee that directs the Global movement for the Culture of Peace, a movement which breaking walls draws from, voiced her support to breaking walls artists and ambassadors, commending their "unique role in building tolerance, understanding and peace."
breaking walls ignites global dialogue among the leaders of tomorrow by creating artistic, educational and ensemble-building opportunities for disenfranchised youth to become those empathetic and system-changing leaders.
 Martha Crowe, 
breaking walls Ambassador
I believe what makes breaking walls so powerful is that youth are given the opportunity not only to speak but also to be heard. It was only after I participated in my first workshop that I realized how severely our social structures fail to do that. We don't listen to youth, despite the multitudes of media through which they can and do speak.
Our latest breaking walls workshop, in Barcelona July 2015, culminated with a collage play called "Voices of the Unknown". The title, chosen by our youth artists, reflects the very core of breaking walls. Voices that remain unknown, trapped by the walls built around them, find it so much more difficult to hear other voices.  In this way a cycle of semi-willful ignorance is continued.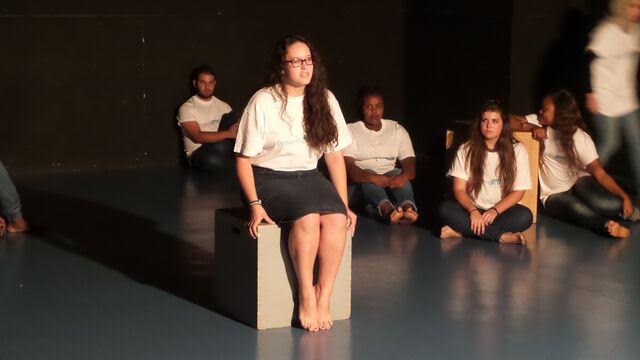 This exchange of expression and reception needs to exist to create empathy. To understand, to feel for and with others creates a powerful sense of community. In breaking walls we build a community so quickly because we facilitate a space for empathy. When we share our piece, written in seven minutes as a response to a group writing trigger and shared amongst strangers, we quickly form familial bonds. The writing triggers are personal; the space feels almost confidential despite the presence of thirty people in the room. As each artist is required to share all but one of their pieces with the group we cannot back or hide away from each other. This requirement is so simple yet it is key to the creation of our community. Even so, it's shocking how easily openness occurs. Our day-to-day lives often limit the amount of empathy we allow ourselves to experience. There are tasks to finish and places we need to be. Sometimes that empathy has to be kept safe from the world around it; sometimes the world exhausts it before we finish our coffees. There is a softness and vulnerability required to understand another person that we often can't permit ourselves. However reasonable those limitations may be, I believe that this is the "wall" most detrimental to achieving peace. This is the wall we all need to break.
Through community building, creative writing, and creation of a theater piece performed for a live audience, 20 artists and 7 ambassadors from Brooklyn, Bethlehem, Berlin, Cape Town and Barcelona came together in Spain to write about issues of economic disparity, high youth unemployment, low self-esteem, and how to shape a more tolerant, peaceful world.
breaking walls takes a unique approach to youth empowerment, leadership and empathy by addressing four challenges youth in the 21st Century face:
· Social Unrest – Amid chaos, conflict and societal pressures, young men and women struggle for a sense of normalcy, control and the ideals they believe are right. As they navigate towards the bright, happy futures they desire, their choices are sometimes inspirational, sometimes negative and even self-destructive. breaking walls offers youth the opportunity to demonstrate that coming-of-age and activism positively define and shape individual lives.
· Intolerance – As government officials, community leaders and social media push reactionary intolerance in the form of racist, religious and ideological bating, breaking walls offers youth the opportunity to collaborate as empathetic, proactive allies and activists in the change-making and peace-building processes.
· Peer Pressure – Today's youth continually face "Haters & Fakes" in schools, churches, neighborhoods, and in the ubiquitous "Everyone." "Haters" resent those youth they see as possessing a life plan and consistently challenge that upward, forward progress. "Fakes" attach themselves to positive, empowered youth and attempt to reroute their energy to serve a hidden agenda. Through reflective, creative and mufti-disciplinary writing and performing, breaking walls encourages young students to discover their values and identity and to deepen their understanding of and compassion for others; and, to use the insights, skills and tools developed in our initiative as they transition into leadership positions.
· Life in a "Virtual World" – The influence, proliferation and immediacy of social media blurs boundaries of right and wrong, provides a false shield against consequences and repercussion, and pits the lure of notoriety against the restraint of common sense and decency. breaking walls demonstrates that social media can't replace face-to-face dialogue and fosters the understanding that a personal profile not only reflects their chosen perception of themselves, but it determines their perception by others.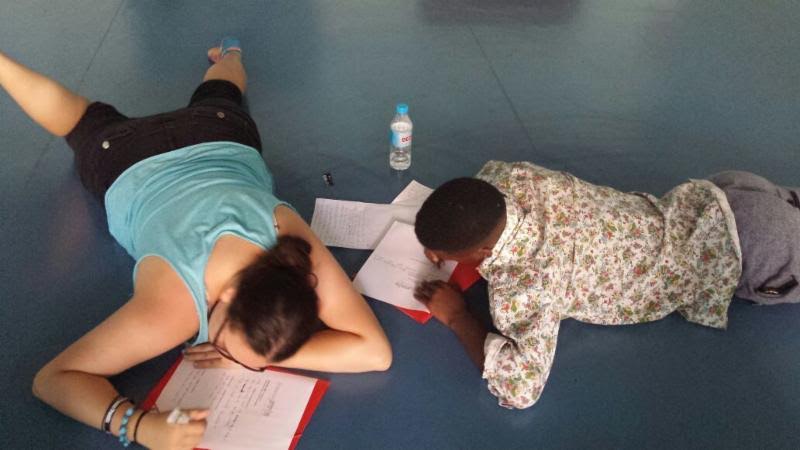 breaking walls is the outgrowth of its director/founder, Fran Tarr's, documentary films bethlehem to brooklyn: breaking the surface (2008) and the award-winning brooklyn bridges- to bethlehem & back (2010).
On opposite sides of the world, living seemingly opposite lives, three Brooklyn teens connect with their peers in Bethlehem using words to combat and describe their daily struggles. When they travel to each others' homes, together they discover how a grassroots movement can empower the lives of children living in chaos and conflict.