Book Preview | Designing Regenerative Cultures
This is a pre-release excerpt from the first chapter of
Designing Regenerative Cultures, by Daniel Christian Wahl, PhD
Publication Date: May 2nd, 2016 |  Publisher: Triarchy Press, UK
Regenerative Cultures create win-win-win solutions by asking deeper questions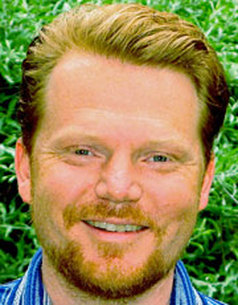 On an over-populated planet facing the threat of run-away climate change and the depletion of many non-renewable resources we currently depend upon, we are increasingly becoming aware of our interdependence. For our species to not just survive, but to thrive, we depend on each other and on the planetary life-support system. While most of our current economic and political systems were designed from within a win-lose mindset (zero-sum), we are beginning to understand that even those who we might consider the (short-term) winners will lose in the mid-to-long-term, if we do not maintain and regenerate the healthy functioning of ecosystems everywhere, reduce the stark inequity among the human family, and nurture social cohesion and international solidarity through cultures of collaboration.
Daniel Christian Wahl
Daniel Christian Wahl was the director of Findhorn College between 2007 and 2010, during which time he helped to create the MSc in Sustainable Community Design (Heriott-Watt University), co-founded the 'Learning Partnership for Creative Sustainability' and co-organized two international Bioneers conferences in Holland and Findhorn. Daniel has been a member of Gaia Education (since 2007) and the International Futures Forum (since 2009). He is also a fellow of the RSA (Royal Society for the encouragement of Arts, Manufactures and Commerce) and the Findhorn Foundation Fellowship. – See more
[youtube id="SpcDcmOiLZ0″ align="right"]
To move from a zero-sum culture (win-loose) to a non-zero-sum culture (win-win) necessitates widespread collaboration in assuring that nature also wins (win-win-win) and wins first, as she is the provider of the abundance upon which we depend. Only if we collaborate in creating a healthier, diverse, vibrant and bio-productive planet, will we be able to create regenerative cultures where nobody is left behind and everyone wins.
Win-win-win cultures ensure that life can continue to evolve towards increasing diversity, complexity, bio-productivity, and resilience. We can think of the three wins of regenerative cultures as individual, collective and planetary wins created through systemic solutions that nurture social, ecological and economic health and wellbeing.
Humanity is beginning to explore the fertile ground of creating win-win-win solutions that drive cultural, ecological and economic regeneration. Innovating win-win-win, integrative, whole-systems design solutions is about creating shared abundance through collaborative advantage. Such innovations generate ecological, social and economic benefits by optimizing the system as a whole, rather than maximizing short-term economic gains for a few to the economic, social and ecological detriment of many.
Climate change is only one of the converging crises requiring a globally coordinated response that is nothing short of civilizational transformation. Humanity is facing unprecedented challenges and unparalleled opportunities. 'Business as usual' is no longer an option. Change and transformation is inevitable.
Humanity is facing important questions: will we be able to steer creatively through this period of cultural transformation? Will we manage to co-create a life-sustaining and regenerative human civilization expressed in a vibrant diversity of locally adapted and globally collaborative cultures? The answers to these questions will remain unknowable for decades, yet they will define the future of humanity and the future of life on Earth. Yes, we need answers and we need to keep experimenting with possible solutions. Both are excellent ways to help us learn from our mistakes and ask better questions. Nevertheless many of the questions and solutions we are working on are based on erroneous assumptions about our real priorities and true needs. We would do well to follow Einstein's advice and spend more time making sure we are getting the questions right before we rush into offering solutions that will only prolong business as usual, or patch up the symptoms of a system that is based on erroneous assumptions and will continue to fail until we initiate deeper changes by asking deeper questions.