Forest Art Walk | A Practice for International Day of Forests, March 21
Art can be healing, just like nature. When we create art in nature, we are connecting to something deep within ourselves. That which is the source of all ideas, inspiration, and insight. It gives us new eyes to see with, new ears to hear with, and a new understanding.
An understanding that we can create art out of anything, including our life.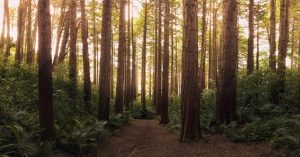 FOREST ART WALK | A silent walk in nature to appreciate and create forest art.
Over the course of many months and trials, we have come up with a captivating format for an art walk in nature. It is a creative way to engage with the forest and is enjoyable for all age groups. Here's a simple introduction to the concept.
Walk in the forest. Find interesting things. Create art.
First as a group. Then in pairs. And finally on your own.
RULES
1: Don't damage the forest. Use what's fallen or about to fall.
2: Take only pictures. Let everything you create return back to nature.
DIRECTIONS
Group art:
To begin with, explore a small circle of forest area around you. Everyone tries to look for something that represents them as a person or something unique. When ready, the group forms a circle to do a round of introductions. People introduce themselves by placing their object in the centre of the circle and explaining why they chose it. One by one, the objects are placed together in a way that they form an art piece.
After the first round, the group walks silently for 15 minutes or so and moves to a different place.
Pair art:
Work in pairs. The pair collects 10 objects from the forest (5 per person) and together they create nature art in 5 minutes. Once everyone is ready, the whole group goes for a gallery walk to visit each pair's artwork. You can try to guess what the pair has made or hear their interpretation.
Walk silently for 15 minutes. Observe the beautiful art of Nature.
Solo art:
Working on your own, you have to create a forest friend. A piece of nature art, that has a face on it – eyes, nose, mouth. Once your forest friend is complete, give him/her a name. When this exercise is complete, you will find that the forest has suddenly come alive with many forest friends.
End with a circle of sharing. People share insights and experiences from the art walk so that individual learning can become collective learning.
Bonus:
Carry an empty bag on the walk. On the way back, the group can clean up the forest by clearing some of the trash they find. Healing the forest is a healing experience too.
Download forest art walk poster files at this link.
FORESTS AND YOU

Our life is but art in the canvas of nature.

Please try this art walk with your friends and family. Even more importantly, teach others and share this format in your circles. Forests all over the world are fading away. We need to recreate our relationship with nature urgently.
While science can help us create a better life, we need art to create a better world.
21st March is International Day of Forests. The idea is to use art to inspire people to connect with the forests. Here's a list of participants so far. Join the facebook group – ART of NATURE to share your art and link up with like-minded folks from different forests of the world.
Note: All walks are organised in a personal capacity by individuals who share a close connection with nature. HEALING FOREST is not directly involved with any event. We are an awareness project to spread ideas.
SCIENCE OF NATURE WALKS
When we move in any environment, we are activating different networks in our brain.There is the logical, information processing, decision-making executive network. Then there is the network which keeps us balanced and oriented, and finally the default network.
The default network is our free mind, which wanders here and there. It kicks in when your task-based executive network begins to rest. Default network is also credited with producing empathy, creativity and important insights.
A great nature experience allows the executive network of the brain to rest and recharge itself. It also engages the default network of the mind in a positive way.
Scientists using brain imaging techniques to study the effect of nature on our brain found a specific part of the brain being activated when we are relaxed in nature. This region is directly linked to the dopamine reward system of the brain, which leads to a higher likelihood of people forming emotional bonds – not just with other people, but also with nature. This has proved to be an incredible finding.
About Healing Forest
Read more about us here. For links to more articles, books, films, and research please visit our resources page.
You can subscribe to our monthly blog posts here. We are a small group of friends trying to help people reconnect with nature. Our aim is simple: Helping people heal. Helping forests heal.
About the Author