An Invitation | How Are You Transforming?
Sacred Season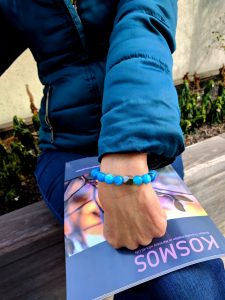 Since we introduced our signature Kosmos blue meditation bracelet last year, many Kosmos readers have told us how precious it is to them as a symbol for all Kosmos represents. One friend said, "…wearing the bracelet grounds me and reminds me I'm not alone; I carry the spirit of Kosmos wherever I go."
So we had an idea. Send us a picture of yourself wearing the bracelet and tell us in a hundred words or less how transformation is manifesting for you. If it is an appropriate fit for Kosmos, we will share your story with thousands of Kosmos readers, along with a link to your organization, gallery or cause.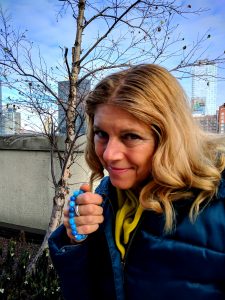 Bibi Farber, Musician and Earth Advocate. 
How Are You Transforming?
"I'm rearranging my life and priorities to ditch the car. After 15 years of living in the country, I am moving back to the city, intent on living and working within a 5-mile radius and commuting with public transportation, on bikes, or my own two legs.  Car travel feels like an act of violence – the oil, the wars, the accidents, road kill. I want nothing more to do with it. Paradoxically, cities offer something so peaceful to me: transporting myself at speeds that are natural to my nervous system, while getting exercise and connecting more with everything along the way."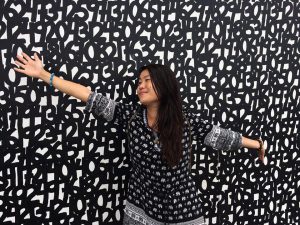 Wing Sze Wong, Global Nomad and Volunteer
How Are You Transforming?
"A year ago, I left behind my job, my home, a longterm relationship and all my possessions on a journey to restore balance and peace in my life. At Plum Village Monastery in France, I received the dharma name Joyful Light of the Heart. As I continue on this path into my second year, volunteering in Hong Kong, Thailand, and Nepal, I know my true purpose is to share joy, happiness and freedom with everyone I meet. My Kosmos meditation bracelet reminds me to stop, breathe and smile."
The Kosmos Signature Meditation Bracelet was specially created by designer Kari Auerbach for our Kosmos family. Each agate, a mineral of the Quartz family, is a blue world unto itself. Forming close to the Earth's surface, usually in volcanic rock, agates have been used as amulets and ornamentation since Babylonian times. Agate's slower vibration, compared to other stones was regarded as a stabilizing and strengthening influence.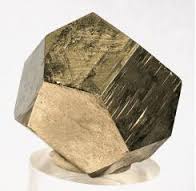 Our Kosmos-blue bracelet contains one 'gratitude' crystal of pyrite. To the Incas and Aztecs, Pyrite's magical properties included divination and defence against negative energies – 'seeing behind facades to what is real'.
Wear the Kosmos blue! Order one for yourself or a friend.
Quantities limited. Mindfully sourced. One size. Domestic US only. This item is also available as a gift when you join Kosmos as a Radiant Member in 2017/18.