A Tale of Two Futures: Planetary Realism in the Time of Climate Change
Graphic: James Provost
Picture the scene: Two groups of doctors, one large, one small, gather in distinct but interlocking rooms, around the inescapable body of an ailing patient; Earth, our only home. At this stage their diagnosis appears clear and unified. They agree that the planet is suffering from anthropogenic climate change caused by dangerously excessive emissions of greenhouse gases into our shared atmosphere; that we must keep global warming to below 2C above pre-industrial levels; that we are running out of time.
So, why are they sat in different rooms? And why is the radical, unified action required not forthcoming? The answer lies in the differing solutions, or prescriptions, these two groups are offering up to prevent, mitigate and adapt to the impacts of climate change.
These solutions are radically opposed and based, fundamentally, on differing accounts of reality. According to these, one group proposes to tweak global markets and super charge technological breakthroughs, the other argues that real change must come from the transformation of both our societies and our broken relationship with the planet.
The Gaia Foundation holds the latter view. Over thirty years standing alongside indigenous peoples and communities to protect Earth and secure their land, food and water sovereignty and resilience to climate change, we have learnt many lessons. Perhaps the most important of these tells us that our current eco-social crises are symptoms of a deeper moral and spiritual crisis that stems from our disconnection from our living planet and her limits.
Creating a viable future for humans, for the Earth, and future generations of all species calls not for technical fixes, but the rekindling of a planetary realism and Earth-centred thinking.
False solutions
In the analogy of the doctors surgery, the first, smaller group's account of reality holds that the world is, generally speaking, 'okay', or at least improving and on the right track. It does not overtly deny the challenges we face, but the future is still perceived as brighter than the past. Guided by a belief in progress, linear, materialistic development and an instrumentalist relationship with nature-as-resource, this group treats climate change as an external, technical problem and holds a seemingly unshakeable belief that our present crisis will be solved by feats of human technological ingenuity.
Their perception of reality leads them to propose specialised solutions; silver-bullet technologies such as carbon capture and storage, genetically modified crops, geoengineering, and market mechanisms such as carbon markets and biodiversity offsetting. The mantra that draws these initiatives together is 'business-as-usual', and their aim is to combat climate change whilst maintaining economic growth and private profit. In other words, to deal with climate change without changing the ways we live in any serious way.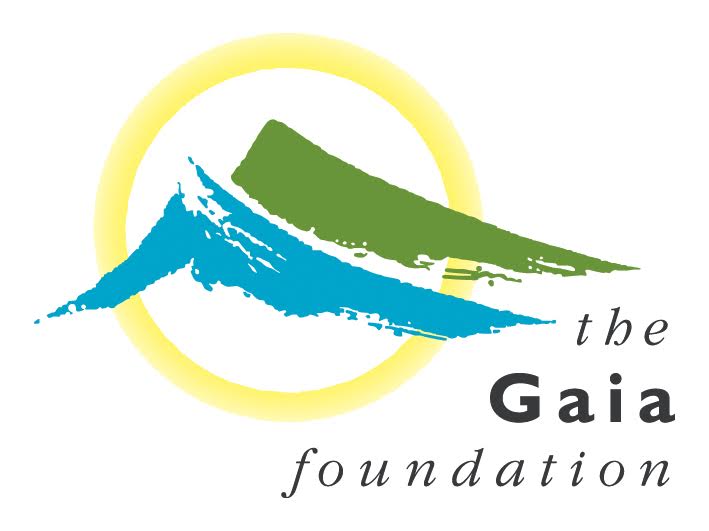 Gaia has witnessed the danger of these 'false solutions' to climate change first hand, most notably in the case of 'Climate Smart' agriculture on the African continent. Whether in the form of genetically modified 'climate resilient' seeds, or carbon offsets based on the ability of agricultural soils to sequester CO2, we have been quick to sound the alarm that these 'solutions' will only worsen climactically harmful practices, further entrenching corporate monopolies and industrial agricultural practices that are part of the problem.
Agriculture is rightly a target for interventions on climate, as our food system contributes between 44-56% of global emissions. But choosing to expand industrial agriculture, with its intensive use of fossil fuels, synthetic agro-chemicals, machinery, transport and intensive livestock rearing, is clearly not the way forward. Big Agriculture's climate 'solutions' may be marketable, but that tends to come at the cost of their efficacy.
Instead, we have worked with farmers who view their work not as a series of transactional inputs and outputs, but a carefully balanced, reciprocal relationship with their land and the seasons. We have accompanied them to revive the traditional seed diversity and exchange networks that, nurtured over generations, have increased their resilience to climate change, pests and other threats. In strengthening these we have helped secure their food sovereignty and ensure they are able to enjoy their right to food at a time when lack of access, not productivity, is the biggest issue we face.
Small-scale and peasant farmers produce 70% of the world's food on just a fraction of the land whilst contributing minimal greenhouse gas emissions, sequestering carbon in soils, maintaining agro-biodiversity and improving local access to food. Aligned with agroecology, approaches such as ours that support these farmers have gained acclaim as the best way to make our food system more just, reduce hunger, empower women, and cool the planet.
In 2009 the world's largest ever international study on agriculture, The International Assessment of Agricultural Knowledge, Science and Technology for Development (IAASTD), recommended agroecology as the way to feed the world and combat climate change. Despite this, false solutions continue to emerge, most recently in the form of the new Global Alliance for Climate Smart Agriculture and the New Alliance for Food Security and Nutrition, directing much needed funding and attention away from agroecology. Championing market-based solutions that will expand the influence of agribusiness, these initiatives continue to dispossess and disadvantage the small farmers who are truly climate smart.
The persistence of these false solutions in the face of all evidence is less surprising than it first seems. Those who hold with the reality these solutions stem from are comprised mainly of the world's political and business elites. Though some may be well intentioned, these are a privileged and well resourced group who predominantly hail from nations that bear a greater historical responsibility for climate change than others. They are both insulated from the impacts of climate change and have vested interests in conserving the structures of power that sustain their influence and relative wealth.
This group, their version of reality and the 'realistic' solutions that flow from it, have dominated the solutions debate so far. They have presided over our failure to act decisively on climate change by continuously making climate action contingent on profitability and economic growth or subordinate to it. Their solutions have failed to deliver. Meanwhile time has ticked away, species have disappeared and human lives and livelihoods have been lost in climate-related disasters.
Though they do not deny climate change, this elite group are in denial of what is required to address it.
A transformational crisis
Our economic system and processes of production and consumption, founded on the myth that we can enjoy infinite growth on a finite planet, are at war with life on Earth. Every year we overshoot Earth's carrying capacity, outstripping her ability to regenerate even renewable 'resources', such as top soil. We are in the midst of a sixth great extinction event with a background extinction rate 10,000 times the norm, transgressing four out of nine planetary boundaries, including those for biodiversity loss and climate change. We are witnessing growing social inequality, with a global elite of just 80 people having access to as much capital wealth as the poorest 3.5billion. The lives of those who are standing up to defend life on Earth are constantly threatened, with 116 Earth and human rights defenders killed in 2014.
The second, larger group of 'doctors' posed in the opening analogy understand that our reality is one of multiple converging crises that pose nothing short of an existential threat to humanity. As part of this group Gaia believes that these crises have their roots in the same mindset, the same perception of reality, that has fueled false solutions to climate change.
As long as we perceive Earth as property to be used by humanity as we see fit and base our solutions on this perception, these solutions will become part of our problems. This is because they will refuse to recognise that our planet's reality, including its limits, is the foundation of our own. In the word's of Albert Einstein, "we can't solve problems by using the same kind of thinking we used when we created them."
Understanding this, Gaia and millions of others from grassroots social movements and civil society groups around the planet are calling for transformative societal change in the form of climate justice, not tweaks or technical miracles. Our solutions must change 'the system', not accept its limitations. Hence the slogan 'systems change, not climate change' and Naomi Klein's now famous incitement that climate change is an opportunity to 'change everything'.
At the very heart of this change must be a new planetary realism. We must return to an Earth-centred way of thinking that compels us to move away from destructive anthropocentrism and dismisses the notion that climate solutions are realistic according to their general adherence to current systems of production and consumption, rather than Earth's needs and limits.
From this Earth-centred perspective, if we truly hope to avoid runaway climate change, there can be no more realistic course of action than transforming the structure of our societies and our global economy so that they once again sit within and respect the planet's limits.
The Great Work
Thomas Berry, philosopher, cultural historian and old friend of Gaia, called the process of returning to Earth Centered thinking and planetary realism 'The Great Work':
"The Great Work, now as we move into a new millennium, is to carry out the transition from a period of human devastation of the Earth to a period when humans would be present to the planet in a mutually beneficial manner. The deepest cause of the present devastation is found in a mode of consciousness that has established a radical discontinuity between the human and other modes of being and the bestowal of all rights on the humans."
This Great Work, which is key for addressing the climate crisis, sits at the core of Gaia's philosophy and our practice. It is perhaps most evident in our efforts to secure the Rights of Nature, the protection of sacred natural sites and territories and popularise a new paradigm of law known as Earth Jurisprudence.
Across Africa we are working with local partners, communities and custodians to protect sacred natural sites and territories and have them recognised as No Go Areas for destructive development. These sites are places of special cultural, ecological and spiritual significance, embedded in sacred territories. They are also places of potent energy, understood by the communities who protect them to be like acupuncture points in the body of the Earth, forming an energetic network which plays a vital role in maintaining the health and vitality of ecosystems.
Through careful observation and interaction with these sacred areas communities connect with Earth as our primary source of law, deriving their own laws and governance systems from it. These human laws are thereafter imbued with respect for the limits and integrity of the site and the territory.
The existence and health of these Sacred Natural Sites is critical to maintaining those Earth-centred traditions of law and culture that still exist. But it is clear that many have already suffered the loss of these reference points for planetary realism and law-making. To try and ameliorate this loss, Gaia is working with and training a group of barefoot Earth Jurisprudence practitioners who will help popularise this new paradigm of law, derived from indigenous traditions and thus the planet.
Earth Jurisprudence or Earth Law recognises that Earth is the source of the laws which govern life. It compels our human community to comply with these laws, for the well-being of the whole Earth Community and future generations, rather than to fabricate law that takes its ultimate mandate from the interests of property or commerce. From this planetary perspective Gaia has helped foster other initiatives, for example the Yes to Life, No to Mining Network- a global solidarity group that seeks to support those struggling on the frontline to prevent mining destruction and elevate alternatives to extractivism.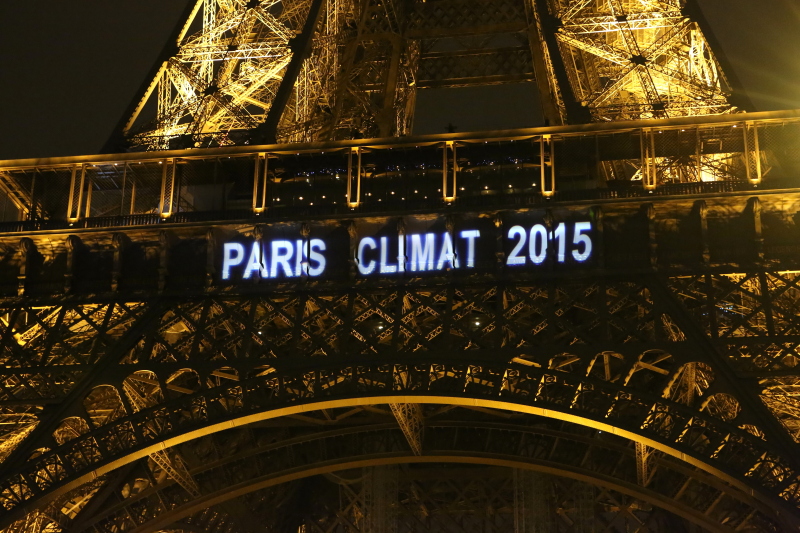 Recognising that Earth and all its interconnected parts have inherent rights, and that we must safeguard these if we hope to enjoy our human rights, Earth Jurisprudence dovetails with another emergent movement for the recognition of the Rights of Nature. In Paris Gaia will join a global group of organisations and Earth Defenders for the Paris Tribunal on the Rights of Nature. A living example of planetary realism in action, the tribunal will hear cases of ecological abuses from all over the world where the plaintiff is Earth itself, in the form of rivers, farmland, mountains.
These show trials and initiatives represent some of the first green shoots in the great work to revive old and pioneer new ways of living in mutually enhancing ways with Earth. Many others are emerging worldwide, from the Idle No More Movement to divestment, de-growth to Canada's inspiring Leap Manifesto and the global push for decentralised, democratic renewable energy systems. The world is (re)awakening to a planetary realism that compels us to transform, not reform, our societies, our economy, our systems of law and, most fundamentally, our relationship with Earth.
In December the streets of Paris will be flooded by thousands upon thousands of people who are part of this sea-change. They are prepared for more obfuscation, disappointment, and false solutions from the official COP process, and are resolved to take 'The Road Through Paris'. It will not be an easy path to tread, but when anything less than transformation means facing climate catastrophe, the time for baby steps is over.
Hannibal Rhoades is Communications and Advocacy Officer at the Gaia Foundation,  working alongside partners in Africa and Latin America on ecological and social justice processes relating to climate change, extractivism and agriculture. He is also a contributing writer for independent indigenous news outlet Intercontinental Cry.