gallery one – Of War and Peace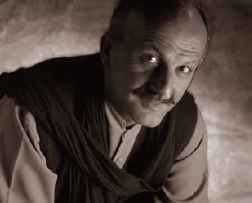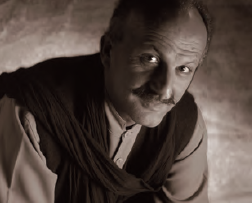 Reza is an Explorer-in-Residence at the National Geographic Society. He is a renowned international photojournalist, who has captured the world in photographs for many leading publications, films and in more than 15 books. He has devoted much of his life to documenting conflicts and to humanitarian efforts. From war-torn Afghanistan to the streets of Sarajevo Reza's commitment to humanity and justice he has been lighting candles around the world. Reza was norn in Tabriz, iRan. His powerful images that showed the poverty in Iran led to his arrest by the Shah's secret police. Reza spent three years being confined and tortured in prison. He has served as Tehran correspondent for Newsweek, and Time, as a consultant for United Nations in Afghanistan, a photographer for UNICEF and New York Times Magazine. he has shot such articles as "Tracking the Ghost of bin Laden in the Land of the Pashtun" for National Geographic. He won the UNICEF Hope Prize for his efforts on behalf of Rwandan refugees, presented with the title of Chevalier de l'ordre du Merite by Jacques Chirac, the Principe de Asturias Medal, and Medal for Distinguished Service in Journalism from the University of Missouri, Columbia. His latest award is from the prestigious Lucie Awards 2009 for achievement in documentary films. Most of the images in the Kosmos Gallery are from One World One Tribe and Reza War and Peace: A Photographer's Journey through his own Webistan Photo Agency. www.ainaworld.org and www.webistan.com.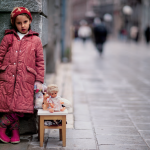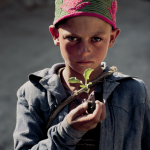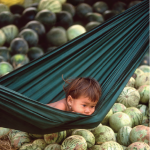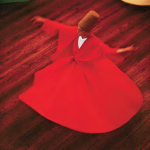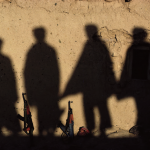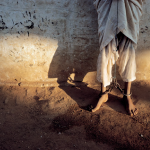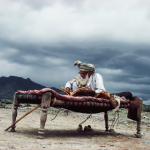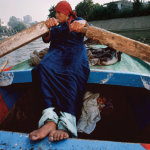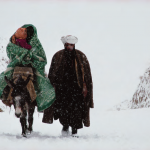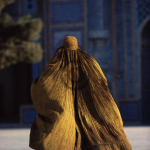 Statement by Reza on Founding AINA in Afghanistan
In 2001 Reza founded AINA, Afghan Media and Culture Center to bring a free press to a nation silenced by the Taliban. Aina contributes to the emergence of civil society through actions in the area of education (particularly focusing on women and children), information and communication. Aina promotes independent media development and cultural expression as a foundation of democracy.
In the early 80's, I discovered wars and the harshest moments of the world as a young photojournalist. I could not just stay there as a mere witness. I was led into thinking over conflicts, repressions, exodus and their burden of known pain, answers as well. As canon roars fade, urgency required tangible reconstruction. An army of shovel-carrying men starts marching, determined to erase any remaining sign of ruin. Others take care of suffering bodies. Yet, there is an invisible destruction, only known to wounded dignities, that an ruin physical rebuilding efforts in a country and keep in from recovering. Those who are not given any intellectual and cultural weapons will go back to their unique reference. The culture of war fosters war. That is how Aina was founded. A third-generation association, Aina has been working on independent media development and culture, everywhere freedom of speech has remained a fragile value. It provides logistical support, state-of-the art technology access and local media and cultural actor training.
I remember seeing a young Afghan boy coming out of school one day, holding a plant in his hand He had been watering it carefully. A shoot had sprouted out. I took a picture of him, and asked: "What are you going to do with this plant?" His answer may be one of the reasons why I founded Aina: "I am going to make a tree with it," he said. Today, Aina is like that plant. I hope that it will become a tree of culture, peace and freedom in Afghanistan as of 2001, in Sri Lanka as of 2006, and elsewhere tomorrow.