Kosmos Community News | March 2017
Dear Community.
Wow – 8,300 Members! We are really growing, thanks to all of you. Here's what you need to know about your community for the month of March:
Your Forum Needs You!
It's your Forum. Let's get the conversations started! Please introduce yourself and tell us your aspirations for connection and engaged action. We are eager to know all about you!
Can you host a Forum topic? We are actively seeking Members who want to keep the conversation going in the Kosmos Community Forum. We are a small staff and we can't always keep up with the many demands on our time. Have a burning issue you want to lead a discussion about? Log-in to the Forum and start a thread! We will promote your topic and connect you with thought leaders in the greater Kosmos Community!
This Month's Forum Topic: Do you believe the current political climate will spark massive social transformation? What will this look like in 2017/18?
Power of Three (Po3)
Small, informed groups of citizens are a key to positive action at the local level. Knowing this, Kosmos is introducing an experimental initiative to leverage the self-organizing power of people, through groups of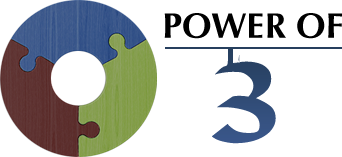 three, to come together around a shared concern and simple practical goals in order to take action in their communities.
Power of 3 (Po3) is a new powerful method for igniting local civic engagement through deeply transformative personal connection:
"In Nature, nothing and no one stands alone. We are each deeply interconnected. The Po3 model proposes that we explore our true kinship in deeper ways than our conditioning has taught us. It asks that we place 'lovingness' and service to others at the forefront of our thinking, doing, and being." – Fabian
Learn more about the Power of Three
The Power of Three | Awakening New Energy in Group Work, in Kosmos Journal
How to get involved:  Spring Into Action with the Power of Three

EcoSattva Training Underway!
Our first group of EcoSattva Warriors are in training! We are learning from luminaries like Joanna Macy, Tara Brach and Bhikkhu Boddhi, powerful advocates for Mother Earth.
And Kosmos Editor Nancy Roof is joining us!
Dear Friends,

I look forward to forming our community as lovers of the earth and all life. It is especially meaningful for me to be a part of such a sacred subject as the first effort of Kosmos Community to come together in a learning project. We are now experimenting with different ways to come together in community – such as seed grants, readers essays, retreats, webinars and more. I have longed to interact with the Kosmos Community for many years as I have felt the energy of our invisible community growing through the years. Greetings to all you dear friends. – Nancy
You can follow our progress in the Forum.  The setting is informal and so far, illuminating! If you jump right in by March 4, you can easily catch up! Register here at the 50% group rate and enter 'Kosmos' in the group-name field. Be sure to drop an email to rfabian@kosmosjournal.org so we can loop you in.
Sneak Peek:
We have a new Kosmos collectible coming in March, for Community Members. Our bespoke pocket notebook is perfect for recording observations, dreams, affirmations or simple gratitude. Keep an eye out for it!
Our S
ignature Meditation Bracelet
sold out in February! It's back now – each one handmade by Kosmos friend, Kari Auerbach.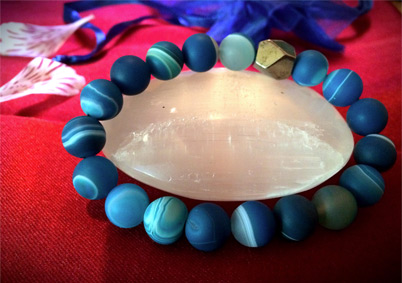 Your purchase supports the work of Kosmos, so we can continue beautifully into the future.