Kosmos Community News | January 2017
Dear Community.
Welcome to a fresh New Year and a growing Kosmos Community! Here's what you need to know about your community for the month of January:
A VERY SPECIAL GIFT
Ken Wilber, Integral Theorist and writer on transpersonal psychology, has written and shared with us, a 90-page paper titled Trump and a Post-Truth World: An Evolutionary Self-Correction. We are sharing this unpublished paper with Kosmos Community for a very limited time. Until January 10 you can request the paper at info@kosmosjournal.org.
Please do not share, post or publish this paper. This is a private preview of a work-in-progress. We are so grateful to Ken Wilber for supporting Kosmos Community by sharing this valuable work!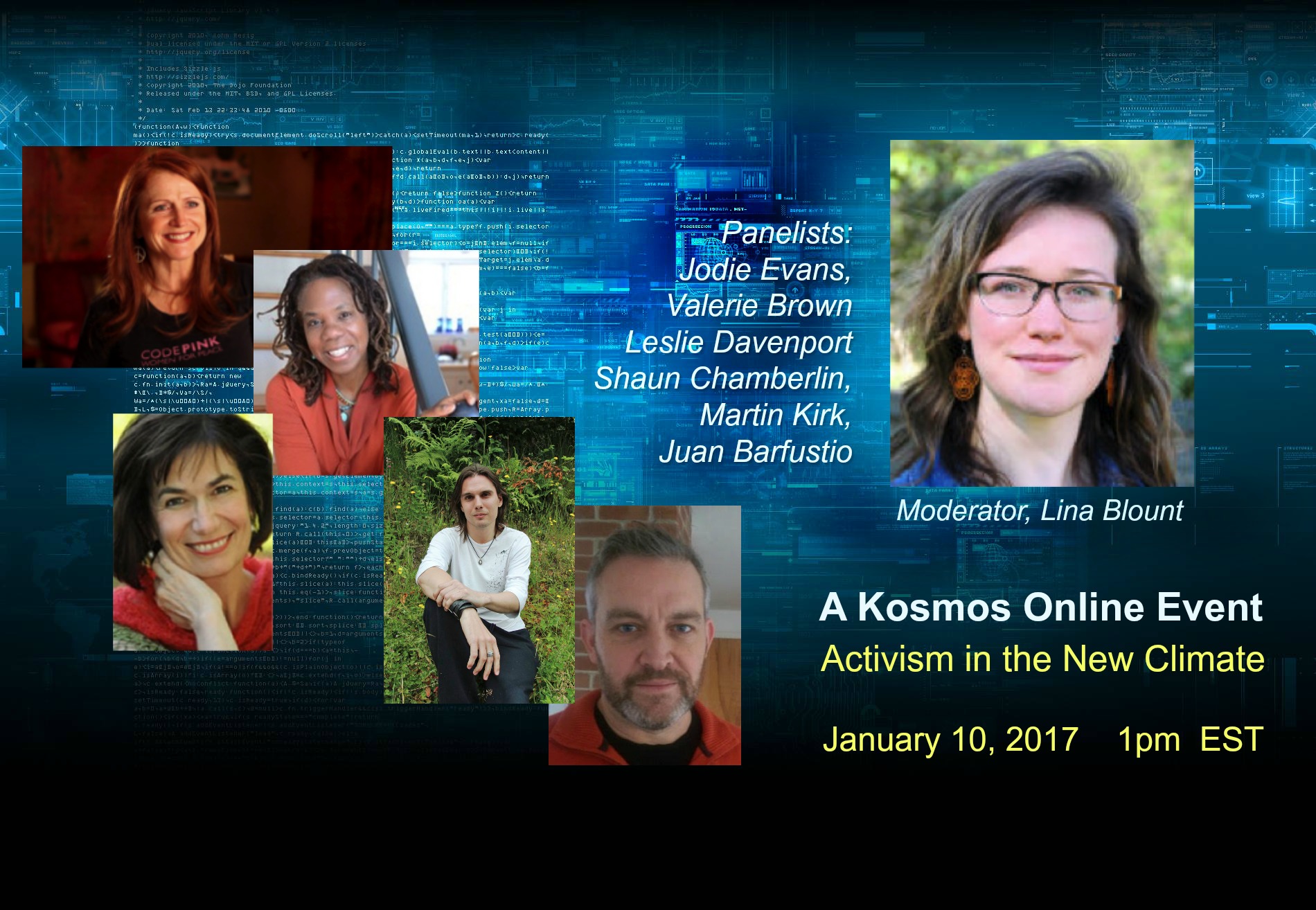 Kosmos will offer a live online panel event for the Kosmos Community on January 10 at 1pm EST. History-making activists from three countries and wide experience will join to discuss the outlook for activism in 2017. How will the new political climate, as well as the increasing pressures of climate chaos and exploitative and extractive practices, impact the attitudes and tactics of changemakers in the times ahead?
Kosmos Community Members can find the Private URL in the Kosmos Community Forum. Post your questions and comments there!
Seeding the Future | 2017 Kosmos Seed Grants
On the Kosmos Community mainpage, you'll see that we have started a new campaign: Seeding the Future. Check it out!
Kosmos is pleased to announce the third year of the Kosmos Seed Grant initiative. Seed Grants of $2,500 will be awarded in Spring 2017 to individuals or organizations working to advance social change using new and experimental approaches to break through cultural barriers.
Guidelines for applicants are as follows:
All Members of Kosmos Community are eligible to apply.
Individuals must apply through an accredited US non-profit. Any (501-C-3) non-profit organization, registered in the US, working anywhere in the world toward social change may apply.
Projects should have a stated duration, with clear objectives and expected outcomes.
Applicants should describe a clear and direct use of the funds and the impact it will have (i.e., not in funding general operations or overhead costs)
In the spirit of Kosmos Journal's first printing, funded by a $2,500 grant from the Lifebridge Foundation, we offer these grants to catalyze the efforts of people working at the edge of transformation, aligned with our stated mission: "to inform, inspire and engage individual and collective participation in local and global transformation in harmony with all Life."
TO APPLY, please go here. Be sure to log in.(http://www.kosmosjournal.org/programs/seed-grants/)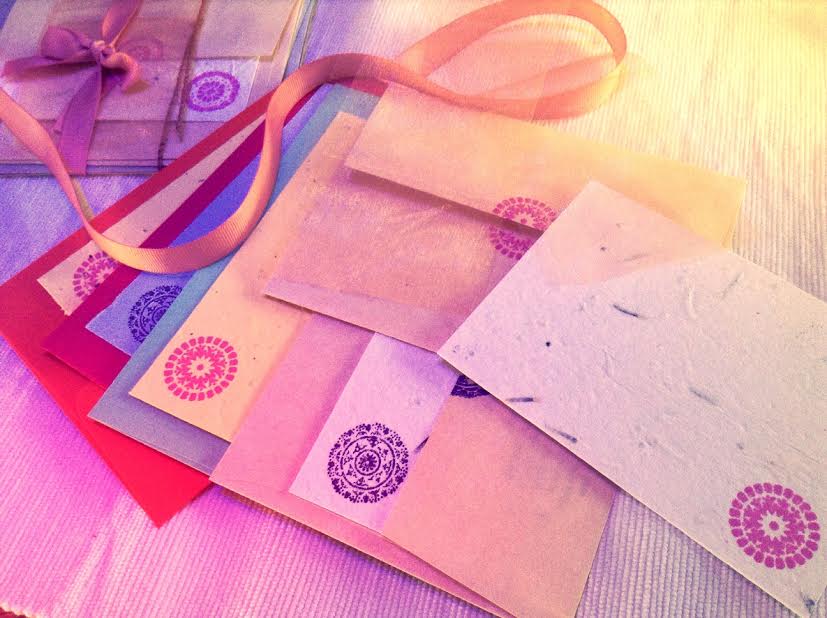 Be a Seed Grant Reviewer, Attend the Awards Dinner in NYC, or have a Seed Grant awarded in your name or the name of a loved one.
We have a sweet new gift to offer for every donation of $30 or more to our Seeding the Future Campaign. We created a set of five hand-stamped notecards embedded with wildflower seeds! Each card comes with instructions for sprouting and planting.
News from the Forums
Have you checked out the Kosmos Community Forums yet? This is evolving to become the heart of our Community, so please take the time to introduce yourself and your aspirations for 2017. Here are a few recent examples:
Lately a feel a stronger calling/tugging towards the environmental front. I am interested in deepening my experience, understanding, and application of community. I am open to hangouts, discussions, dialogues, book clubs, and much more. I want to be exposed so I can grow and strengthen my "bandwidth" capacity which enables how I show up and can contribute in community personally and professionally. – Tiffany

Am also very interested in progressing a conversation around childhood spiritual development that whole heartedly embraces nature. Outside of mainstream religions, this territory remains very under served – in research and practice – in the world. I am keen to explore much more with others and bring this conversation to life in ways that can move from very niche/alternative and into contemporary culture. – Michael

I would hope to have a place to discuss what I'm reading in Kosmos. Just today, I read the article on Cultural Design by Joe Brewer, and it rocked my world. I'm especially interested in his denial of the distinction between problem versus predicament, a distinction I have recently embraced wholeheartedly. So it would be cool if there could be a forum thread for each article. Tracking traffic on such threads would also give the editorial staff essential feedback on what makes readers come alive. – Susan

I grew up in the idealistic 1960s, and I'm trying to spark idealism in my students, to fan the flame into a vision of what the world could be if we unite and take action, each one in their own measure and own way. I see a lot of apathy and resignation, and if I can change that at all, I'll have made a difference. So I'll echo what others have said: I'm looking at Kosmos Community as a place to give and receive nurturance, information, and support as we go through these times of fundamental transformation. – Cheryl