D. Fisher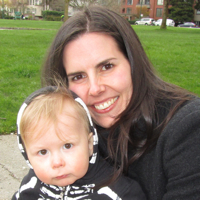 D. Fisher is a published author, poet and independent scholar.
Article
Spanish Translation of Vanessa D. Fisher's article from Kosmos Journal Fall | Winter 2012 issue.
Translation by Paulina Alanis
Article
I am a young woman currently on a global pilgrimage—a philosophical, cultural, and spiritual inquiry that is deeply intertwined with the engagements of everyday life.
I'm a critical thinker, a poet, and a passionate activist who is committed to creating a future of global sustainability for all. I am currently in the process of deconstructing much of my own identity as a North American woman, along with the unconscious filters and biases that have been intimately woven into that identity, so as to consciously re-construct/re-birth my 'self' as a Global Nomad, as a daughter born of the liminal, and as a grandmother of the entire cosmic process.