Steve Szeghi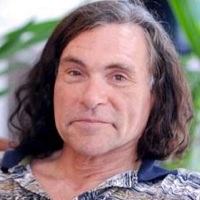 Steve Szeghi is currently Professor of Economics at Wilmington College in Ohio, in the United States of America. He has served on the faculty of the college since 1987. At various times he has also been both Department Head and Area Coordinator for Accounting, Business Administration, and Economics. He has served as an executive board member of the Ohio Association of Economists and Political Scientists.

In 2009 Steve Szeghi was a co-author together with Peter Brown, Geoffrey Garver, Keith Helmuth, and Robert Howell, of Right Relationship: Building a Whole Earth Economy. The book was endorsed by some fairly prominent individuals including former President Jimmy Carter. He has also authored numerous articles on social justice, environmental economics, primers in economics for social activists, and the economies of indigenous and aboriginal peoples as alternative economic systems in several on-line journals such as Journal of Globalization for the Common Good, Common Dreams, and Share the World Resources.

Starting at the age of 15, Steve Szeghi began working as an activist doing substantial work with the United Farm Workers Union (Cesar Chavez)until his mid-twenties. Steve Szeghi continues to work for social justice and the environment, working with and consulting for environmental and labor organizations as well as indigenous groups and tribal governments.
Article
Yellowstone is a powerful reminder and example of the need we have as human beings to do things together, to share the bounty and beauty of nature together, and to both appreciate the beauty and the wonder of the natural world, and to therefore bind ourselves to rules and regulations that safeguard such beauty and splendor.