Shaun Chamberlin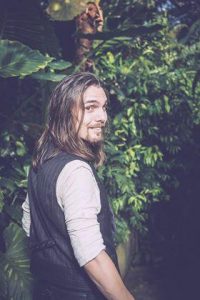 Since 2005 Shaun Chamberlin has devoted himself full-time to exploring the dominant cultural stories and 'myths' that chart the course for our society and, in particular, how we might change direction before we end up where we are headed. His work has been discussed across the UK press, including the BBC, Guardian, Sunday Times, Independent and Daily Express, as well as internationally by Time magazine, Bloomberg News and the Financial Times.He is managing director of the Fleming Policy Centre, and has been involved with the Transition Network since its inception, leading to his co-founding Transition Town Kingston and authoring the movement's second book, The Transition Timeline, in 2009.
He has also served as chair of the Ecological Land Co-operative, Chelsea Green Publishing's commissioning editor for Europe, a director of the campaigning organisation Global Justice Now and an advisor to the UK Department of Energy and Climate Change, as well as co-authoring the All Party Parliamentary Group on Peak Oil's report into carbon rationing.
His writing roams across social, political, economic and spiritual themes, as well as explanations of climate and energy issues from the popular to the peer-reviewed.  He has also edited or contributed chapters to a diverse collection of books, including shepherding the late David Fleming's extraordinary, award-winning Lean Logic and Surviving the Future to posthumous publication. Building on those books' impact, he also led the "Community, Place and Play: A Post-Market Economics" course at Schumacher College in 2017, and acted as executive producer on the 2019 film The Sequel: What Will Follow Our Troubled Civilisation?
Find Shaun at: www.darkoptimism.org or @darkoptimism
Journal Article
Economics is a scary word. It has this way of making basic, critical questions of life—How shall we spend our time? Who gets access to which resources?—seem impenetrable, none of our business and, of all things, boring.
Article
I confess! I love eating Magnum ice creams!! But surely as a good, responsible eco-citizen, I must be aware that […]
Article
Sometimes we meet a young person who continues to hold a deep place in our minds and hearts long afterwards. […]