Richard Barrett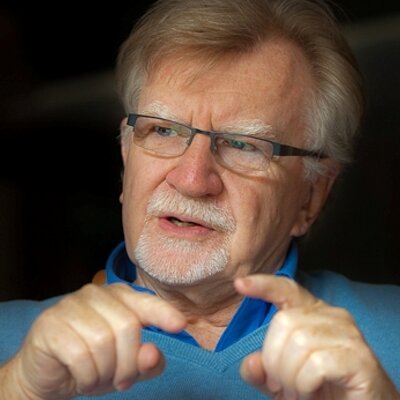 Richard Barrett is an author, speaker and internationally recognised thought leader on the evolution of human values in business and society. He is the founder and chairman of the Barrett Values Centre®, a Fellow of the World Business Academy and Former Values Coordinator at the World Bank.
He is the creator of the internationally recognized Cultural Transformation Tools® (CTT) which have been used to support more than 6,000 organizations on their transformational journeys. To date, more than 5,000 change agents, consultants and coaches have been trained by the Barrett Values Centre to use the Cultural Transformation Tools in over 50 countries
Richard has been a visiting lecturer at the Consulting and Coaching for Change, Leadership Course run by the Saïd Business School at the University of Oxford and HEC in Paris. He has also been an Adjunct Professor at Royal Roads University, Institute for Values-based Leadership, and a visiting lecturer at the One Planet MBA at Exeter University.
Richard Barrett is the author of The Values-Driven Organization: Cultural Health and Employee Well-Being as a Pathway to Sustainable Performance, A New Psychology of Human Well-Being: An Exploration of the influence of Ego-Soul Dynamics on Mental and Physical Health (2016), The Metrics of Human Consciousness (2015),  Evolutionary Coaching: A Values-based Approach to Unleashing Human Potential (2014), The Values-Driven Organisation: Unleashing Human Potential for Performance and Profit (2013), What My Soul Told Me: A Practical Guide to Soul Activation (2012), Love, Fear and the Destiny of Nations: The Impact of the Evolution of Human Consciousness on World Affairs (2011), The New Leadership Paradigm (2010), Building a Values-Driven Organization: A Whole System Approach to Cultural Transformation (2006), Liberating the Corporate Soul: Building a Visionary Organization (1998), and he is a contributing author to Psychometrics in Coaching (2012).
Article
The largest impediment to improving the well-being of humanity is not in finding the funding to implement the Sustainable Development Goals; the largest impediment is the unwillingness of the part of the heads of state, senior government politicians, and business leaders to embrace higher order human values.