Rachael Kessler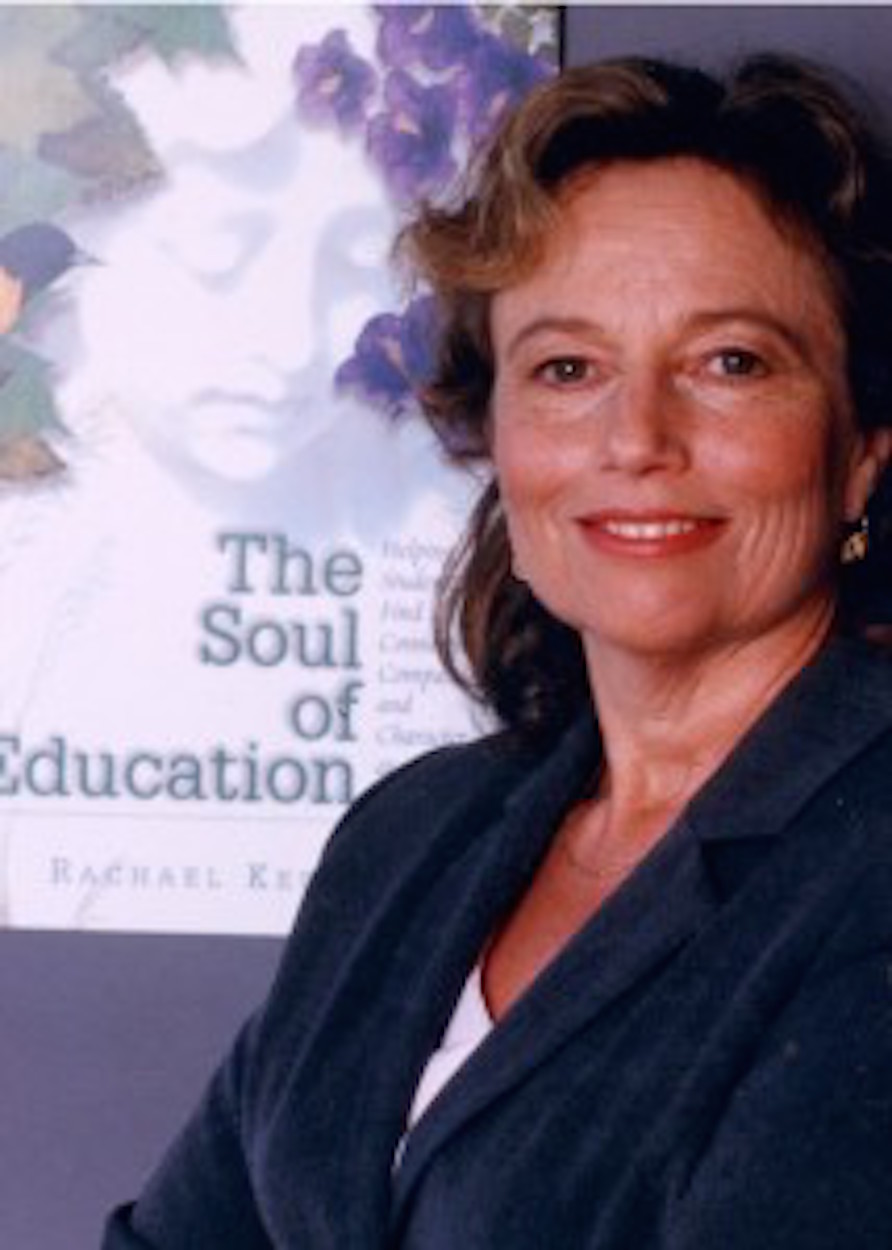 Rachael Kessler, Founder of the PassageWorks Institute died on January 27, 2010 in Boulder, CO surrounded by family and friends.
Recognized by Daniel Goleman as a "leader in a new movement for emotional literacy," Rachael developed a framework for nurturing the inner life of students and teachers that honors the interests of educators, parents, and policy-makers. Her groundbreaking book, The Soul of Education: Helping Students find Connection, Compassion, and Character at School (ASCD 2000), was distributed to over 110,000 educators worldwide. Her work has been endorsed by educators across the spectrum of religious and political belief, progressive to conservative, fundamentalist to agnostic. Howard Gardner wrote that her "examination of the quest for meaning among today's adolescents is both daring and needed."
"I wish I would have had the information found in The Soul of Education during the 20 years I served in public education," wrote Forrest L. Turpen, Executive Director of Christian Educators Association International. " I believe Rachael Kessler found the missing links to educational reform. Public education does have a soul."
Rachael presented, facilitated, and led professional and curriculum development for educators both nationally and internationally. Whether addressing administrators in Beijing or San Bernardino, coaching teachers and leading transition groups for students in Boulder, or working with political or civic leaders including the U.S. Congress, Rachael fostered the safety and skills that invited people to communicate from their depths and nurture meaningful connections.
Rachael worked throughout the 1990's to create a framework and a language that could allow educators to welcome and nurture students' quest for meaning, connection and integrity, building character and excellence in ways that foster compassion for themselves and for the people and world around them. Responding to a hunger in educators and parents for a genuine transformation of teaching and learning, Rachael Kessler and her colleagues founded the Boulder-based PassageWorks Institute in 2001. From 2001-2010, Rachael directed the Institute– co-developing curricula, consulting with teachers, offering a variety of keynotes, and teaching PassageWorks courses and school-based trainings. Rachael worked with the PassageWorks Leadership team over the last two years of her life to develop a Legacy plan and strategy for bringing this body of work to students, teachers, school leaders and parents around the world.
Article
A book entitled The Soul of Education inevitably raises the question "Should modern public school education even have a soul?" […]