O. Fred Donaldson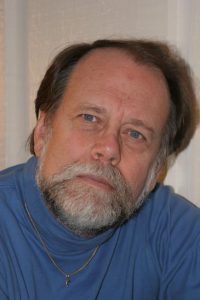 O. Fred Donaldson is a play specialist, internationally recognized for his ongoing research and use of play with children and animals for over forty years.  He has coined the term "original play" to describe his work. He has written the books Playing By Heart: The Vision and Practice of Belonging and Playing For Real: Replaying The Game of Life as well as many articles and book chapters describing his play with children and animals around the world.
Fred Donaldson is an aikidoist and a consultant to families, educational, social service, health, and environment organizations, as well as corporations and athletic groups.  His playmates include special needs children, gang members, refugees,and street kids, prison inmates, cancer patients, dolphins, whales, lions, elephants, grizzly bears, wolves, baboons, and butterflies.  He travels extensively throughout the world.
Journal Article
Playing with Paul I felt the joy and sadness, the richness and spontaneity, and the tragic poignancy of childhood. A childhood that each year, bit by bit, slips away beyond memory and is gone.