Michael Skoler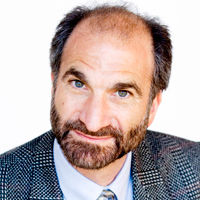 Michael Skoler entered journalism 25 year ago, after leaving the French wine business and buying a book titled How to Be a Freelance Writer. His work in print, radio, and television has received numerous honors.
Skoler joined Minnesota Public Radio/American Public
Media in 2003 as managing director of news. He and his team created the
Public Insight Journalism, which systematically taps the insights and
expertise of the public to both broaden and strengthen news coverage. In
2006, Skoler became the founding executive director of the Center for
Innovation in Journalism at American Public Media.
Skoler's background bridges the editorial and business
worlds. After a decade as a science and foreign correspondent for
National Public Radio, he earned an MBA as a Frank Batten Media Fellow
at the University of Virginia. He then worked as a management consultant
on his own and for McKinsey and Company serving mainly media and
e-commerce companies.
Skoler's earlier experience included writing a daily,
syndicated radio show for CBS, television reporting for WGBH in Boston,
and freelance writing for magazines ranging from Glamour to American Health and Reader's Digest. He traveled and wrote for the popular Let's Go
travel guides. He has taught and lectured on journalism both in the
U.S. and Africa. He is a Harvard University graduate and was a Nieman
Fellow at Harvard in 1992-93.
Michael Skoler
Executive Director, Center for Innovation in Journalism
Minnesota Public Radio|American Public Media
mskoler@mpr.org
651-290-1046