May East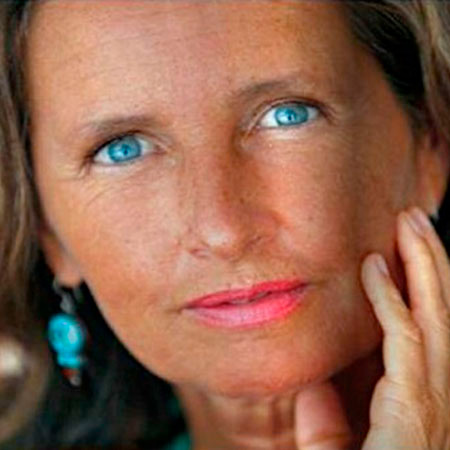 May East is a sustainability educator, working internationally with intergovernmental agencies, organisations, businesses and the United Nations in the creation of policy guidance for sustainable development and delivery of leadership and sustainability programmes.
May East is the Programme Director of Gaia Education, an international consortium of cutting–edge sustainability designers and educators. In 2006/2007 Gaia Education successfully supported the delivery of a number of pilot programmes on five continents. These vocational courses are open to a diverse group of people with a wide range of professional and academic backgrounds who are interested in taking an active role in the sustainability transition.
May East has played a prominent role in developing relationships between the United Nations and the Findhorn Ecovillage, culminating in the launch of CIFAL Findhorn in 2006. CIFAL Findhorn, the only UN affiliated training centre in Northern Europe, operates as a hub for training, capacity-building and knowledge sharing between local
and regional authorities, international organisations, the private sector and civil society on all aspects of integrated sustainable development, and other global goals of the United Nations and its agencies. 
 CIFAL Findhorn training programmes progressively address policy development and technical issues related to climate change. An inter-disciplinary and collaborative approach encourages participants to forge strategic alliances with partner institutions, so helping them to implement sustainable energy action plans.
May is the facilitator of the Club of Budapest, a think thank of world-renowned members including scientists, economists, politicians, artists and business leaders who meet regularly to dialogue on problems and solutions that face the entire human family.
May East has two teenage daughters and for the last 16 years is based at the internationally known Findhorn Ecovillage. Awarded UN Habitat Best Practice designation, the Ecovillage has a
reputation for being at the cutting edge of the global sustainability
movement.
Journal Article
In ecological design, the edge is known as the boundary or interface between two biological communities. It is the region where communities meet and integrate, producing conditions for increased diversity.
Article
Ecovillages are laboratories of human relations, in which we test the power of new systemic thinking to bring about necessary changes in the local and global economic, social and ecological environments. Ecovillages provide conditions for cutting-edge sustainability experiments. In these living and learning laboratories, we quickly learn from mistakes and advances.