Maude Barlow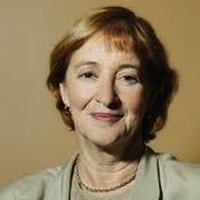 Maude Barlow is the national chairperson of The Council of Canadians, a citizens' advocacy organization with members and chapters across Canada. She is also the co-founder of the Blue Planet Project, which works internationally for the right to water. Maude chairs the board of Washington-based Food & Water Watch and is also an executive member of the San Francisco–based International Forum on Globalization and a Councillor with the Hamburg-based World Future Council. In 2008/2009, she served as Senior Advisor on Water to the 63rd President of the United Nations General Assembly. She has authored and co-authored 16 books.
She is the recipient of many educational awards and has received honorary doctorates from ten Canadian universities for her social justice work. She is the recipient of the 2005/2006 Lannan Cultural Freedom Fellowship Award, the 2005 Right Livelihood Award (known as the "Alternative Nobel") for her global water justice work, the 2009 Earth Day Canada Outstanding Environmental Achievement Award, and is the Citation of Lifetime Achievement winner of the 2008 Canadian Environment Awards.
Article
Maude Barlow gave this stirring plenary speech, full of hope even in the face of ecological disasters, to the Environmental Grantmakers Association annual retreat in Pacific Grove, California. Barlow, a former UN Senior Water Advisor, is National Chairperson of the Council of Canadians and founder of the Blue Planet Project.