Mary Beth Steisslinger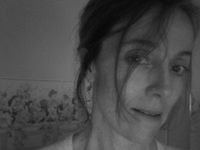 Mary Beth Steisslinger is an ecological restoration and systems
biologist with the Urban Ecology Collaborative, an eight city
mid-Atlantic collaborative sharing models and funding towards creating
healthy, safe and vibrant cities. With a Masters of Science in
Sustainable Systems and a background in art and social justice, Mary
Beth is involved in local, national and international projects focused
on creative systemic change and sustainability. She works in natural
resource management and organizes workshops and interactive discussions
on creating urban social and ecological sustainability.
Article
Is a more beautiful world possible? Many of us dream it is, and Charles Eisenstein's latest book, Sacred Economics, shows that it's possible and even probable.
Article
The commons is the main focus of a group of collaborators from around the world called Commons Action for the United Nations. We are bringing awareness of our shared ecological and social resources— our commons—to UN policy and programs. Our goal is to highlight the necessity of commoning processes, where people at local levels claim sovereignty over the resources they depend on for their livelihoods and quality of life.