Lilia C. Clemente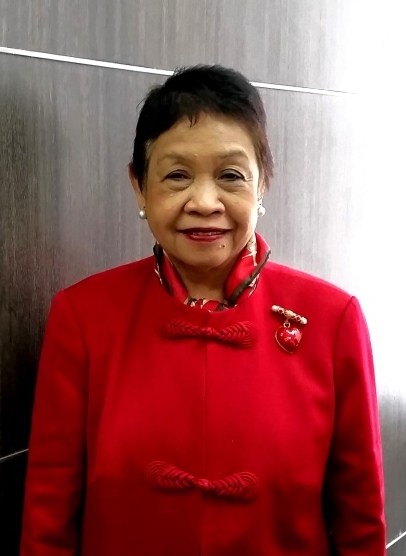 Lilia has over 40 years experience as a distinguished investment manager, global investment strategist and entrepreneur. She is the Founder and Chairman of Clemente Capital and is considered one of the pioneers of emerging markets investments. She is founding member and former trustee, Chief Investment Officer of Women's World Banking. Lilia is passionate about social value investing, women's empowerment, millennial inheritors, children's education, environmental issues and the struggle of immigrants throughout the world.
Lilia has been investing in Japan since the beginning of her career and has worked as Chief Investment Adviser to AFLAC-Japan for 20 years. Lilia launched 2 close-end funds listed on the New York Stock Exchange (NYSE) – the USD85 million Clemente Global Growth Fund and the USD120 million First Philippine Fund (1989-2003), which received the top rank Asian Fund 5-star ratings from Morningstar and Lipper. She also launched the USD100 million Cathay Clemente Fund in 1992, China's first private equity fund listed in the Hong Kong Stock Exchange, and listed China Yuchai Machinery in the NYSE in 1994. In 1992, Lilia assisted the Stock Exchange Executive Council of the People's Republic of China to establish its China Securities Industry Institute to train securities professionals. She was also general partner of Philippine Strategic Holdings Investment Company (1993-2002), a private equity fund in partnership with the Development Bank of the Philippines. Her other emerging markets experience include managing the Government Insurance System of the Philippines Mutual Fund, the Mutual Fund Company of the Philippines, and the Clemente Korea Growth Fund. Lilia was founder and Chairman of the Asian Securities Industry Institute (ASII) from 1991-2000, training Asians in the securities business.
Prior to Clemente Capital, Lilia was the First Vice President and Chief Investment Officer for International Investments at Paine Webber Mitchell Hutchins Asset Management, where she managed the no. 1 ranked global fund, Paine Webber Atlas. Prior to that, she was Director of Investment Research and Assistant Treasurer for the Ford Foundation, where she was responsible for the globalization of the foundation's USD3 billion portfolio. She was the first woman and youngest person ever appointed as an officer at the Ford Foundation at the time.
Lilia received her Bachelor's degree in Business Administration from the University of the Philippines and her Masters in Economics at the University of Chicago, where she also did her doctoral work. (photo courtesy Fortman Cline)
Journal Article
Wall Street's stock market is not the economy of the Main Street and while Wall Street and the financial system is an essential part of any market economy, it is a complex and fragile network of trust. The lesson of the current financial crisis is that such networks are prone to abuse and then to collapse. So, now what?