Helen Titchen Beeth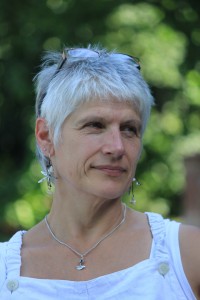 I live in Brussels, the administrative capital of the European Union, where I am privileged to be witnessing the unfolding of my two children and working at the EU Commission headquarters as a linguist, web editor and change consultant. I am a committed European and a student and practitioner of individual and collective evolutionary living. I see the European experiment in transnational integration as an arena with potential for inventing, discovering and testing patterns that can offer humanity valuable guidance on its road to becoming a sustainable, global society.
As a fully paid-up member of the Kosmos, I say 'yes' to resonant calls to engage in or propagate evolutionary learning, both inside and outside my professional environment. I have a special interest in practices that can foster the emergence of collective consciousness in groups and am currently experimenting with ways of introducing and scaling up practices that can unleash collective intelligence in large organizations. It goes without saying that I am not doing this alone – I am engaged in a world-wide web of conversation and collective inquiry with practitioners of various disciplines as well as working intensively with a growing group of friends and colleagues in Brussels.
In recent years I have started to respond to a strong call to return to the Wild, spending more time in nature and in the company of other women. I am an avid reader of Kosmos Journal!
I blog at: Integral Yeshe, Aquarian Conversations and Dorpsstraat.