Drew Cameron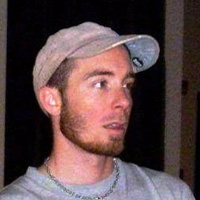 Drew Cameron is a paper and book artist living in Burlington, VT. He
served in the U.S. Army beginning in August 2000 for four years on
active duty and subsequently two years in the VT Army National Guard. He
operated as a Field Artillery Soldier with a base of operations at Camp
Anaconda, Iraq from April to December 2003.
Since returning from Iraq, Drew has become involved with the Green
Door Studio Artist Collective and acted as the managing director from
2004-09. He is a partner in The People's Republic of Paper and the
Co-Director of The Combat Paper Project. Drew completed his B.S. in
Forestry from the University of Vermont.