Copthorne MacDonald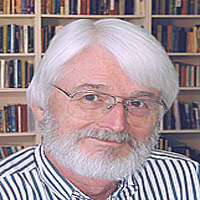 Copthorne MacDonald is a writer, independent scholar, and former
communication systems engineer. His interests include the nature of
reality (including consciousness and mind), the development of wisdom,
the global problematique, and the challenge of creating a sustainable
future. He has written extensively in these areas, and his published
writing to date includes eight books (three on aspects of wisdom) and
more than 130 shorter pieces. The focus of his most recent book,
Matters of Consequence, is helping the reader to attain a deeper
understanding of the current human situation, adopt a positive
solution-oriented attitude toward the future, and create a personal plan
to help create that future. Copthorne developed the slow-scan TV system
used worldwide in amateur radio, founded New Directions Radio to foster
socially-relevant communication, established (and tends) a popular
Internet-based compilation of wisdom-related resources called THE WISDOM PAGE
, and has done extensive educational work in the field of energy
alternatives and energy conservation. For ten years he was an Associate
Editor and columnist for The Mother Earth News, and more recently was
on the Editorial Board of Integralis: Journal of Integral Consciousness,
Culture, and Science.