Claudius van Wyk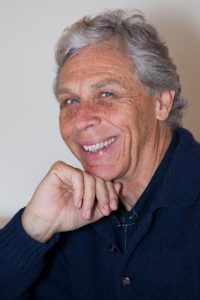 My delight is engaging with people around the world who endeavor to apply holistic approaches to our pressing human and planetary existential challenges. To support this we have recently established the 'Evolutionary Transformations Group' which is focused on advancing human adaptive intelligence. https://www.evolutionarytransformationsgroup.com/
As executive coach and consultant for over 25 years I have applied complexity-science enabled insights to strategic management and leadership. I focus on organisational wellness and sustainability, promoting engagement and resilience in the dynamic 21st century organisational world.
With post-graduate degrees in applied business ethics and organisational behaviour, I was awarded a Ph.D. by the Indian Board of Alternative Medicine for research into a transformed epistemology of wellbeing from the perspective of holistic science.
I managed the 'Gondwana Alive' initiative in the Johannesburg World Summit of Sustainable Development in 2002. I have participated in a research project for United Nations Environmental Program with the London School of Economics Complexity Research Group.
My articles have been published in Greenbuild, Biophile, and the Holistic Science Journal. My paper on complexity and organisational change management was published in "Moving Forward with Complexity". I have presented papers on applied complexity theory in the United Kingdom, South Africa and Brazil.
I have lectured MA economics students at Schumacher College in Devon on complexity science approaches, where I also developed the short-course, 'Holism and Leadership – Transforming Organisational Praxis'. I have addressed conferences on economics and governance at Kingston University, London, and the University of Pretoria. I serve as external marker for Ashridge/Hult Business School in their post-graduate Master's in Management program. I am a member of the Synthesis Complexity Research thinktank.
I live with my wife, Michelle, and our cat Cuddles, in Devon, United Kingdom.
Journal Article
…this apparently material world is only the phenomenal representation of a much deeper universal reality. Such an assertion is not easily understood, but it does suggest that, if we accept the notion of a cosmic ecosystem, stewardship is not merely related to the material world of people and planet, but indeed is spiritual stewardship.