Brendan Myers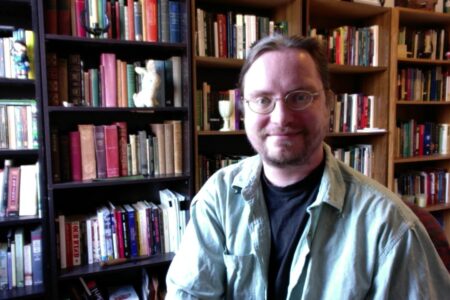 Brendan Myers is the author of nineteen books in philosophy, environmental ethics, history of ideas, spirituality, urban fantasy fiction, science fiction, and game design.
His ideas have been featured by the Pacific Business and Law Institute, the Scottish Environmental Protection Agency, the BC Civil Liberties Association, and the Order of Bards Ovates and Druids. He's run four successful fundraising campaigns on Kickstarter, chaired a labour union, presented a TED talk, 
and hunted for fairy tales in seven European countries.
Originally from Elora, Ontario, Brendan holds a PhD in philosophy from NUI Galway, and now serves as professor at CEGEP Heritage College, in Gatineau, Quebec. Through his publishing imprint, Northwest Passage Books, Brendan also provides self-publishing assistance and ethics consulting services to private clients.
Journal Article
You cannot have deep knowledge of a landscape if your encounter with it is only occasional and superficial. It takes many years to gather the kind of deep knowledge I speak of here.