Barrett C. Brown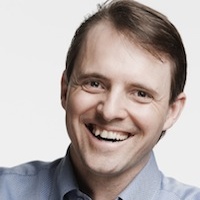 Barrett specializes in leader development and organizational and systems change. For 20 years he has supported individuals and organizations to navigate complex challenges and unlock deep capacities. His recent work has involved engaging entire sectors to undergo system-wide sustainable development.
Barrett is often asked to speak, and has presented widely, including to CEOs and government ministers. He brings a unique multi-sectoral and international perspective. He has been on the leadership team or advisory board of 16 companies, NGOs, and foundations. In these roles, he has closely engaged with a variety of sectors, including international trade and development, financial services, humanitarian aid, consumer goods, renewable energy, government, manufacturing, and media. He has lived in the USA, the Netherlands, Brazil, and Ecuador, worked in 12 countries, and traveled in over 30.

On the leadership front, Barrett has designed and facilitated dozens of leader development programs for executives and managers from multinationals, high-growth companies, NGOs, and international institutions. These range from master classes and innovation labs to corporate universities and multi-year executive education programs. He has personally trained 500+ leaders from over 30 countries and has logged over 1400 hours mentoring.

Executives from ADM, Cargill, Mars, Natura, Nestlé, Nike, Sara Lee, and Unilever, and as well as leaders from government and civil society organizations such as the Dutch Parliament, US EPA, World Wildlife Fund, Oxfam, and the Asian Social Institute have gone through programs Barrett developed. He co-designed an executive education program for sustainability leaders at Nyenrode Business Universiteit in The Netherlands and occasionally lectures at universities in the USA and Europe. He has twice taught at the innovative Master's Degree program on Strategic Leadership Towards Sustainability at the Blekinge Institute of Technology (Sweden), home of The Natural Step.

Barrett also focuses on complex change issues related to organizational and systems transformation. He consults to organizations to help them advance their sustainability strategy and execution, as well as cultivate the sophisticated leaders they need to manage tomorrow's complexity and uncertainty. He has co-architected and co-led visioning, strategic alignment, and change processes for mid-market companies in the US and large-scale public-private partnerships in Europe. For the Sustainable Trade Initiative, he co-led development and implementation of the learning strategy for a €30M investment in eight global agro-commodity supply chains. He also co-designed a €14M cocoa sector development program that is rolling out in five countries in West Africa and Asia. In the intergovernmental arena, Barrett holds United Nations consultancy status, representing Kosmos Journal. He has also delivered leadership briefings at UNDP headquarters, the US Department of State, the Inter-American Development Bank, and at a side event of the World Summit on Sustainable Development.

In addition to extensive training and consultancy in leader and organizational development, Barrett has deeply engaged in sustainability studies and practice. He spent a year being mentored in integrated biosystem design, industrial ecology, and zero emissions research by Gunter Pauli, of ZERI. He has also been mentored by Gil Friend, a member of the Sustainability Hall of Fame. As a representative to the United Nations for an international policy journal, and through his market transformation work in Europe, Barrett has deeply explored the intergovernmental elements of sustainable development, as well as the power and perils of multistakeholder partnerships. He has been blessed to live in some of the most sustainable cities in the world and learn from them as models for urban design. These include Curitiba in Brazil, Amsterdam in Holland, and Boulder, CO and Berkeley, CA in the USA. He has also lived in cities that struggle with unsustainable urban development and seen the dark side of mass population, poverty, and resource limits. Originally from the green mountains of Vermont, Barrett has long been an avid explorer of wild nature on land and in the ocean. His love for exploration and the outdoors has taken him down the Amazon River, into the bush and savannahs of Sub-Saharan Africa, to the mountains of Alaska and Patagonia, and scuba diving with sharks in the Galapagos.

As a researcher and writer, Barrett has authored or edited 40+ articles, white papers, book chapters, and videos on leadership, sustainability, and organizational change. While with the Sustainable Trade Initiative, he collaborated with Unilever and IMD business school to produce an award-winning series of business case studies on market transformation. Barrett's own leadership research has been widely acclaimed. It offers deep insights into the future of leadership, demonstrating how leaders with highly complex worldviews engage in sophisticated social and environmental change initiatives. Ken Wilber has called this research "A timely, important, significant, and very telling empirical study of some of the highest stages of human development. Combined with terrific commentary and superb analysis, this is must reading for all those interested in leadership, development, spirituality, or integral studies."

Some of Barrett's writings are used in universities in North America and Europe as well as in the United Nations system, and have been translated into Spanish, Portuguese, Russian, and Farsi. He speaks Spanish and Portuguese, and led the translation into English of the leading-edge business book, Conscious Business, by Fred Kofman. He is currently helping produce a documentary by Brazilian filmmakers on Integral Sustainability and working on a book about conscious leadership for sustainability.

Barrett's undergraduate studies are in Mechanical Engineering and English Literature through the University of California at Santa Cruz. His Ph.D. and Master's degrees are in Human and Organizational Systems from Fielding Graduate University. Barrett lives in the San Francisco area with his Brazilian wife and young daughter. He is an avid hiker, plays the Native American flute, and enjoys quiet time in nature. He can be reached at BarrettBrown@Metaintegral.com.
Article
I recently met with the Chief Operating Officer from one of the largest environmental NGOs in the world. Their latest global strategy drives transformative change in landscapes, river networks, seascapes and policy across 30+ countries. Achieving it would mean significant steps toward global sustainability. He noted that the biggest limiting factor to executing the strategy is leader development. What kind of leaders do they need?
Article
What if we could create an unprecedented flourishing of humanity and nature? What type of leaders and change agents would we need to become in order to cultivate a world far beyond mere sustainability? In this article I report on findings that offer initial insights into the future of leadership. It's an approach in which we learn to express powerful, latent capacities that may be crucial togetting us out of the trouble we're in and creating a better world.