Angela Manno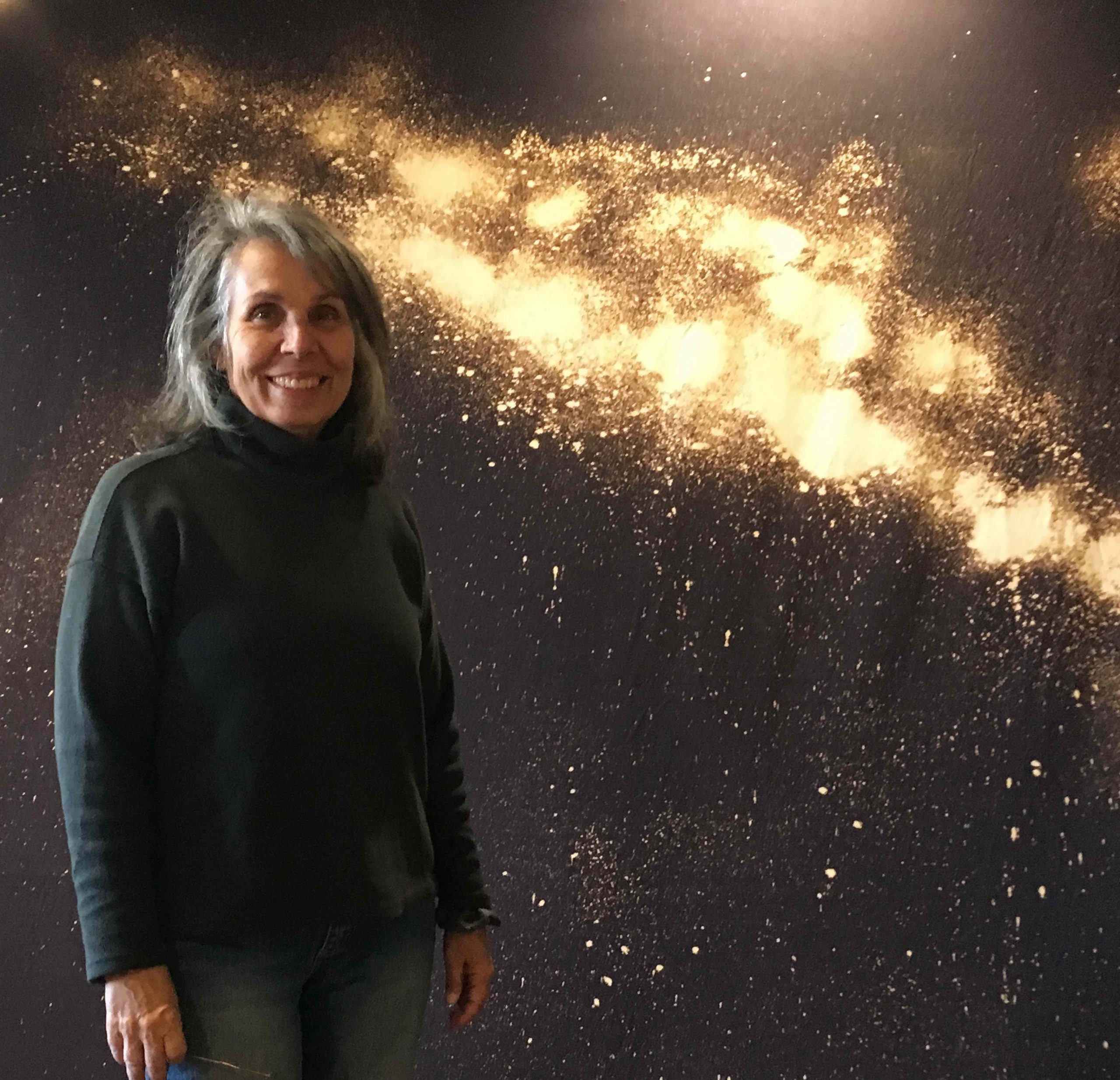 Angela Manno is an internationally exhibited artist and educator who has been exploring the pattern that connects personal and planetary healing for over thirty years. She studied Earth Literacy at Genesis Farm, an ecological learning center dedicated to understanding the Universe and Earth as a single, unfolding process, and holds a Bachelor's degree in French and English from Bard College. She is a graduate of the  School of the Spirit Quaker Spiritual Nurturer Program and brings her many years of teaching the creative process as applied to daily life to all her endeavors.
Manno's training as an artist is self directed, enabling her complete independence to explore the media and approaches that fascinate her. She studied at the San Francisco Art Institute, Parson's School of Design and l'Ecole des Arts in Lacoste, France. She was trained by a contemporary master of batik, the late Jyotirindra Roy and studied the ancient liturgical art of Byzantine-Russian iconography originating in the monasteries of 14th-16th century Russia under master iconographer, Vladislav Andrejev.
Manno's award-winning art resides in private collections throughout the Americas, Europe, the Middle East and Southeast Asia. Distinguished venues to exhibit her work include the National Museum of Women in the Arts in Washington, D.C, the Smithsonian Institution, the American Museum of Natural History in New York City and museums from Mexico City to Moscow. Her thirteen piece batik and color xerox series, "Conscious Evolution: The World at One" traveled internationally as a one-woman exhibition and in 2000, became part of the permanent fine art collection of the Smithsonian Institution's National Air & Space Museum. In 1988, Manno was commissioned by NASA to commemorate the U.S. return to space flight with the launch of Discovery, the first after the Challenger accident.  She is the only female visual artist selected for this honor.  Other artists to capture the novelty of space travel for the space agency include Norman Rockwell, Robert Rauschenberg and James Wyeth.  Her artwork for this assignment has toured throughout the United States and is part of the permanent NASA space art collection at the Kennedy Space Center. 
Manno's art has appeared in numerous publications including The Progressive, National Catholic Reporter, Rewilding Earth: The Best of 2019, ART News, Newsday, Friends' Journal and The Palm Beach Post. She is on the Executive Board of the American Teilhard Association and maintains studios in Burlington, Vermont and Manhattan.
To see Angela's art, go to http://www.angelamanno.com 
For her courses and slide lectures on ecological culture, go to: http://www.angelamanno.com/sla/02.html