Fall | Winter 2003
Spirit in Action: The Silent Revolution
Global Governance and Global Reality
Transnational Corporations: A Positive Global Force?
By Peter Senge
Peter Senge, named one of the top ten management gurus by Business
week, shares his experience about the influence of transnational
corporations in global affairs. Why can a small number of large
companies make a major difference? He tells us that we are
responsible as consumers for business successes and failures and urges
us to make choices that reflect our values.
The Future of the United Nations and the Challenge of Humane Global Governance
By Richard Falk
Forty years of international consultancy with governments and the
United Nations make Richard Falk a major voice in world
affairs. Listen to his perspective on the changing nature of world
politics and the essential role of international civil society.
The Growing Influence of Civil Society Organizations
By Bob K. Bogen
Bob is an experienced civil society activist playing a leading role in
nongovernmental organizations at the United Nations. He tells us
about the exponential increase in civil society organizations, what
they have accomplished, their struggle for recognition and the need
for both personal and social transformation. Learn from an insider
how international civil society makes a difference.
Architecture for a New Destiny
By Alfredo Sfeir-Younis
One of the most dedicated and spiritual world servers, Alfredo's
experience at the World Bank helps him design the kind of architecture
needed for the well being of the future of humanity. An expert in
spiritual economics he lectures worldwide to increasingly eager
audiences about the kind of global renaissance that is required for
the 21st century.
Global Spirituality and Global Consciousness
Contemplation and Global Consciousness
By Mirabai Bush
Mirabai, the founder of Contemplative Mind in Society, shares her personal spiritual search with us while telling us the how contemplation in its many forms is now being brought to secular society in a variety of settings. She tells us both about the dangers and benefits of a contemplative practice. Wisdom and compassion are the key to her work.
Principles for Inner Preparation
By Gayatri Naraine
Gayatri offers us the key principles in preparing oneself for the kind of world service required today, from a lifelong call to the spiritual life. Her breadth and depth sings along through her article as we share her insights and vast experience as a world server at the United Nations.
Touched by Nature
By John Daido Loori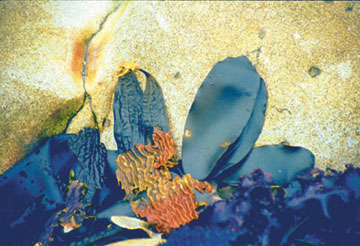 Photo © John Daido Loori
Integral Worldiews and Global Values
Is There a Spiritual Crisis in the Media?
By Danny Schechter
Danny Schechter shines way above the heads of media journalists today in his humanitarian efforts and determination to expose the truth about the media. Recognizing the key role the media plays in shaping public opinion, Danny shares his own story with us and some gems of experience in his long career. He invites us to become involved in changing the direction of the media for the well being of all society.
Education in an Age of Globalization
By Patricia Mische
One of our first global citizens, Pat co-founded Global Education Associates in the 1970s long before most of us came to the realization that we live in a global society. Through the years she has developed scores of courses of study for college level students on the most important aspects of educating for a new world. Read on to find out her conclusions culled out of years of experience in preparing us for the global future.
Science, Spirituality and Worldviews
By Peter Senge
Peter Senge speaks about the new unfolding story of the universe, one which is alive and carries a psychic-spiritual dimension as well as a physical-material one. What is this story and what difference would it make if we embraced it? What role will science play?.
An Integral Approach to Global Emergence
By Don Beck
Can humans find ways to weave together our vast differences into new organizing mosaics? How can we shift from nation-states into a new and more complex global arrangement? Can we learn how to facilitate the movement of six billion earthlings along an evolutionary trajectory? Perhaps then we might find "peace".
Global Activism: Individual and Collective
Quantum Effects for Good
By Nancy Rivard
We honor a woman who has lived her values. Nancy founded Airline Ambassadors program that has brought humanitarian aid to children all over the world. Her vision for living from the heart has given hope and life to thousands. One person just like us can make a difference beyond what we can imagine.
War and the Triumph of Spirit
By Lely Hayslip
Most of us will never have to experience war directly or be forced into the enemy camp, to spy, threatened at gunpoint, tortured beyond human limits leading us to do whatever is necessary to survive. Especially at the age of 13. LeLy shares with us what war is really like froom her first hand experience and the after effects of both the aggressors and victims. Her light shines in the darkness as she continues to heal her country and bring peace missions to the world.
From Global Dialogue to Local Action
By Susan Zipp
Those who do not know about the Earth Charter and the global dialogue that preceded it are in for an amazing story. Susan has been in the middle of the preparatory phases and activism phases of bringing the Earth Charter as a global standard to both developed and developing nations. Read how collective efforts can change history and how we are the only ones who can do it.
The Unconquerable Will of the People
An Interview with Jonathan Schell
Long before the Iraq War Jonathan was distinguishing between military victory and political defeat. The Harold Willens Peace Fellowship at Nation Magazine, now teaching at Yale University mesmerizes us with his wisdom and experience on the nature of war and peace.