Kosmos Seed Grant Recipients 2016
Activist Ashram
We are honored to receive a 2016 Kosmos Seed Grant for the Activist Ashram, our year-long global fellowship program that is launching this year. Our intent is to bring together a collective of activists, community leaders, organizers, bloggers, journalists, artists, and others to help create a shared global vision for the post-capitalist world, whilst remaining grounded in local actions and work. Importantly, this will include both material and spiritual aspects.
The content of the Activist Ashram will be anchored in the following four areas:
1) Expanding a constellational worldview to better understand how all oppression is connected, as well as exploring where the key acupressure points in the neoliberal system are (through systemic analysis, relevant case studies, theories, etc.).
2) Enhancing tools of expression (through meme spreading, political writing, research, citizen journalism, activism, etc.).
3) Building on a tactical repertoire (through sharing organizing tactics and strategies, engaging people's power, tech security etc.).
4) Valuing holistic activism and the spiritual aspects of being involved in political struggles.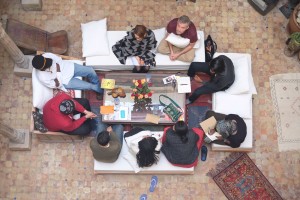 We have selected five fellows for the 2016 Activist Ashram. With the Kosmos Seed Grant, we will apply $500 to each of the five Fellow's spiritual work over the course of the year. This will include access to an Ayurvedic practitioner, as well bringing an Indigenous Elder to teach ceremony and ritual. We will introduce concepts
from Indigenous Original Wisdom, as well as provide teachings, trainings, and mentors in the fields of meditation, mindfulness, yoga, and Ayurveda.
Through the Ashram, we hope to help create and inspire the conditions for a network of individuals and organizations to come together to overturn traditional notions of power, development, and activism in order to unearth new ideals and beautiful alternatives that can help usher in the life-affirming paradigm we know is possible.
Sponsoring Organization | The Rules
The Rules is a global network of activists, organizers, designers, coders, researchers, writers and others dedicated to changing the rules that create inequality, poverty, and climate change around the world. We work in two ways:
1. Global Organizing | The Rules works in service to the world's leading civil society organizations and non-violent social movements to amplify their campaigns, build capacity, and deepen a global community of support.
2. Content | The Rules creates content, analysis, and tools to help bring more progressive ideas into the mainstream.
We are deeply honored and thankful to receive this grant.
Alnoor Ladha, Executive Director, The Rules
Project NEWS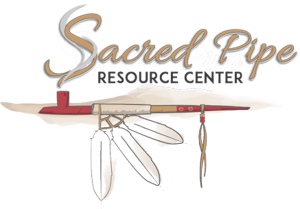 Project NEWS (Native Engagement Within Systems) is so honored to be a recipient of a Kosmos Seed Grant. Theresa Grant Snyder, Chairperson of the Board of The Sacred Pipe Resource Center, said the Board was excited about the project because it will help "amplify the voice of Native people." Many times, she notes, off-reservation Native Americans are the 'hidden' Native Americans. Living off the reservation, they are not recognized or supported as Tribal people with needs and challenges.
Project NEWS intends to promote civic engagement and social change by empowering the voices of Native people through digital storytelling projects. Our project will provide assistance to Native American individuals who are currently active in the Community Engagement Teams (CETs). There are currently three CETs— American Indian Youth Issues, American Indian Health Issues, and Integrated Cultural Events.
Project NEWS will be used to help Native American CET and community members produce and record research-based, in-depth digital stories. The project will help strengthen isolated voices that do not have access to decision-making mechanisms within justice, housing, economic, educational, and other systems.
Sponsoring Organization | Sacred Pipe Resource Center
This Kosmos Seed Grant will provide a key role in helping address the needs of the off-reservation population that are sometimes not seen. Many times, Native Americans move to off-reservation urban areas for better opportunities, whether it is for jobs, education, health, or other reasons. The move can often come with its own challenges, however, in the form of isolation, discrimination, and lack of support networks. The goal of the SPRC is to help engage the off-reservation Native population and help identify key ways Native people can positively impact their new environments.
The Kosmos Seed Grant is a great way for us to elevate the work we're doing and we're so happy to be a recipient of the award.
Cheryl Ann Kary, PhD, Executive Director,
Sacred Pipe Resource Center, www.sacredpipe.net
Wilmington in Transition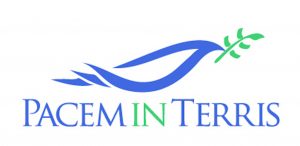 Pacem in Terris and Wilmington in Transition are thrilled to receive this important Seed Grant. It will help shape a new and focused effort on transforming our community and serve as a prototype for other community efforts.
Working with other neighborhood organizations and institutions in the low-income, multi-racial community in which we are located, we will implement a neighborhood-focused TimeBank and develop a guide to local resources. The purpose of the resource guide is to increase local self-reliance and decrease the financial costs and environmental impacts for meeting basic needs. This guide, the Wilmington in Transition Local EcoEconomy Action Guide, will feature information on locally produced food, energy, goods, and services.

Wilmington in Transition will also work with the Wilmington, DE organizations Quaker Hill Neighborhood Association and the West Center City Neighborhood Association to implement a TimeBank to help build local communication, cooperation, collaboration, and wealth through the use of local resources, skills, and time. The TimeBank and Local EcoEconomy Resource Guide will both be made widely available in these neighborhoods. Our success will be monitored though the number and participation of TimeBank members and Resource Guide use.
Wilmington in Transition has further plans to develop and implement a Free Store, and prepare a larger scale vision/plan that includes a 'Peace Park,' community garden, playground, and peace mural.
Sponsoring Organization | Pacem in Terris
Pacem in Terris (Latin for 'Peace on Earth') was founded by an interfaith group of clergy and business leaders in Wilmington, Delaware in 1967. For 49 years, it has facilitated the active participation of people and organizations on issues and projects relevant to the quest for peace, justice, and sustainability throughout the world.
Speaking for all of us, thank you for this honor and opportunity to help our community.
The Wilmington in Transition Team
www.witde.delawarehourexchange.org/wp
Thank You, Kellner and Bailey Siegfried
Kellner and Bailey Siegfried live in Tulsa, Oklahoma with their four children. They are involved in their children's schools, the local hospital, Notre Dame, visual and performing arts, and they run a charity called Flight Night focused on STEM topics in education.
About eight years ago, Bailey enrolled in an MBA program. Leo Burke taught the Integral Leadership class and a final class on global issues. "This ultimately was the beginning of a transformation of awareness and understanding of the impact of leadership for us—individually as a society and humanity," says Bailey.
On the last day of the last class, Leo shared a magazine he said talked about lots of the things discussed in class. It was Kosmos Journal. From then on, the Siegfrieds stayed in touch and read Kosmos.
"As time went on, it became more clear what we are passionate about. Ultimately, the challenge is one of necessity for now and the future. We need more leaders making decisions from a deeper place of wisdom. That's it in a nutshell—the more dialogue, conversation, understanding, and engagement on raising children and leaders to lead from within a place of reflection, understanding, awareness, and consciousness, the better the world will be."
As 2015 was coming to an end the family was on Christmas Break and thinking about the new year ahead. On December 29th, an email arrived from Kosmos about their Seed Grants—Igniting Civic Engagement—and it just clicked. "We can't talk about leadership and make a difference in society without promoting collaboration and civic engagement! There are lots of great ideas and efforts to making a difference in the world, but without collaboration and civic engagement it is hard for them to take off. We thought, "two grants are not enough and maybe we can help"— and here we are!
Kosmos is delighted that Kellner and Bailey Siegfried made it possible for us to award a third 2016 Kosmos Seed Grant, and even played a role in selecting the recipient. We hope that others will be similarly inspired to ignite change through transformative partnership and generosity.
2016 Projects of Promise
Kosmos has also selected five applicants as 2016 Projects of Promise. We look forward to the possibilities of a collaborative association as we support these projects in numerous ways, trough editorial, mentoring, publicity, and networking.
The Chicago Wisdom Project
In the summer of 2016, The Chicago Wisdom Project envisioned a 'Youth Voices' program that will give youth leaders the opportunity to lead peers on a retreat to create concrete steps toward engaging Chicago toward a more just, sustainable, and equitable future.
Thanks so much! In many ways, this kind of support is more valuable than money, so we are very appreciative. ~Theodore Richards
Thriving Communities
Thriving Communities is a series of eight permaculture lectures. "Permaculture (permanent-culture) is an innovative science that balances community development with ecological sensitivity." (Simon Henderson). Each lecture will be offered in a different location in the Pacific Northwest in 2017.
Raíces Cultural Center
Raíces EcoCulture Seed Library has evolved from a seed-saving group of five members sharing and growing a handful of varieties to a network of over 30 who will have access to over 175 varieties of seed in the 2016 season. However, it is now ready to transition into a public launch and community resource.
Schumacher Center and BerkShares
The Schumacher Center and BerkShares, Inc. are currently spearheading an initiative called Community Supported Industry that is dedicated to catalyzing citizen engagement in regional economic development. They wish to collect and edit materials from their Entry to Entrepreneurship program into a format that would be easily accessible and useful to practitioners in other regions.
Great Lakes Commons
Great Lakes Commons is a bioregional effort to protect the waters as a shared and sacred commons. 2016 will see a Commons Journey project move across the Great Lakes to collect and connect a diversity of water guardianship in action. Promote and participate at www.greatlakescommons.org